Markets are governed by two things: math and story.
Math is simple. It's reality, the fundamentals and the underlying supply and demand for whatever's being traded. The story is where human psychology enters the picture. It's what causes people to extrapolate wildly, move in herds, and swing from bouts of extreme pessimism to embarrassing optimism. Markets can whipsaw wildly based on story alone, though in the end, raw math eventually wins out.
Markets are at their most exciting when the gap between math and story is massive, when humans are fully in the driver's seat and prices no longer bear any resemblance to reality. With this in mind, a financial bubble is the perfect setting for a romantic drama because, well, love is the other obvious area where the stories we tell and get swept up in can diverge so sharply from actuality.
This is the premise of , a film set in 17th century Amsterdam during tulip mania, an historic episode that's come to be synonymous with bubbles. Based on the 1999 Deborah Moggach novel of the same name, tells the story of a wealthy Dutchman, Cornelis Sandvoort (Christoph Waltz), and his beautiful, bored young wife, Sophia (Alicia Vikander), who falls in love with Jan (Dane DeHaan), a painter commissioned to make the couple's portrait.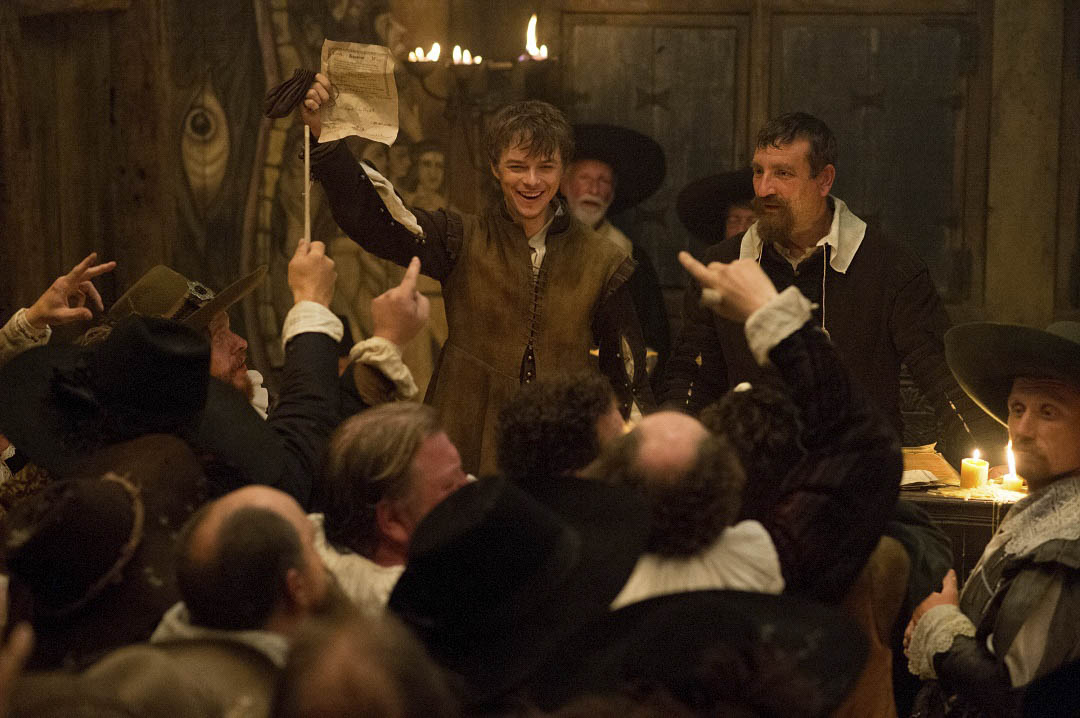 You might expect the love aspects of the plot to predominate and the markets part to get short shrift. But in it's the financial story that's fascinating, while the romantic angle for the couple is a little tired. In the end, I just didn't care if Sophia and Jan worked things out.
The film does provide multiple interesting lessons on the nature of money and wealth, though. At one point, Jan explains to Sophia that the stunning blue found in the great Renaissance paintings was called "ultramarine" because it had to be imported with great difficulty from across the sea. The value of a commodity can come not only from its utility but also from the difficulty of its attainment.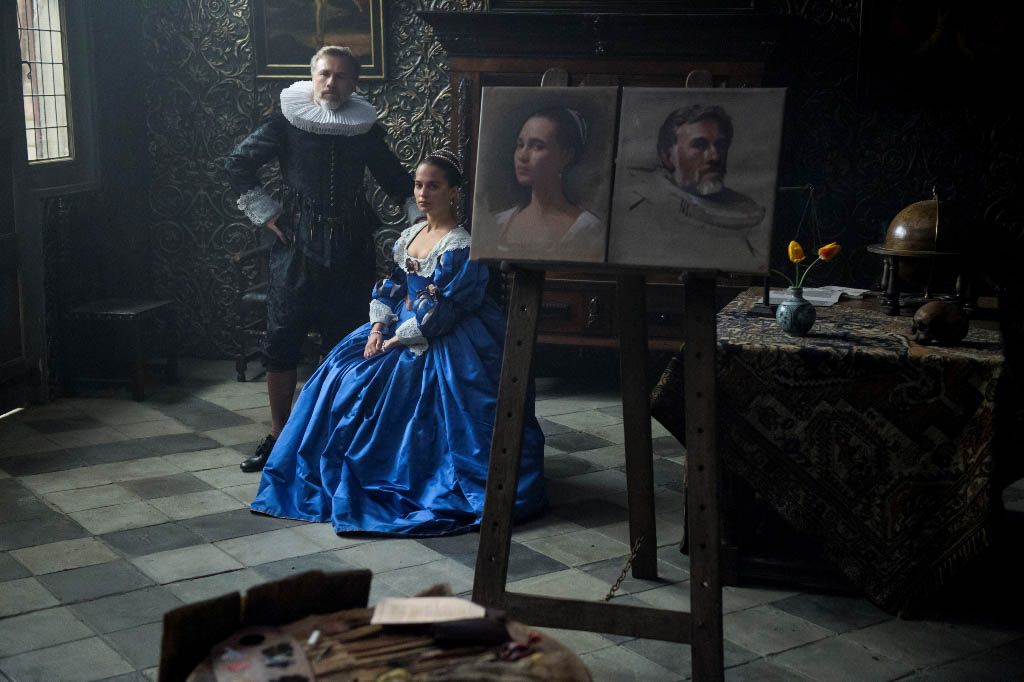 Meanwhile, the exchange of the actual tulip bulbs is particularly illuminating. While the trading takes place in a tavern, filled with drunks and prostitutes, the bulbs themselves are left for safekeeping in an abbey. This dichotomy between a rowdy bar and a house of worship is a perfect manifestation of Karl Marx's essay "The Power of Money." In it, Marx credits Shakespeare with identifying two essential properties of money: At times it's divine, and at times it's "the common whore of mankind," as the Bard wrote in .
The film emphasizes—perhaps overemphasizes—how similar love and bubbles are. Sophia and Jan hatch a plot to escape together that involves a faked pregnancy, a faked death, and an overnight fortune made trading tulips. Only in their wildest fever dream could they really have thought it would work (just like the speculators who believed the price of tulip bulbs would only go up). In the end, the cold reality of their situation (the math) wins out. Their plan results in predictable catastrophe.
The director, Justin Chadwick, still manages to end on an implausibly feel-good note, one that seems discordant with how bubbles and heartbreaks typically culminate. Of course, the mere existence of the film is kind of a happy ending, as the production was beset by numerous impediments over the years that slowed its release. There just aren't enough movies that delve into finance and the nature of money, so it's a good thing this one finally came out.
More From this publisher : HERE
UUUPPPSSSSSSSSS
The content you are looking for is not available or you just .... misspelled the url.
No worries I have some free stuff for you .......
Nr 1.  You can learn about : The hottest social networking site that will send an unlimited stampede of traffic to your site - for FREE! How to quickly locate a swarm of hungry buyers using "information portals"! The fast and easy way to use simple images to siphon targeted traffic, on command! Learn how to get the most possible traffic from Instagram, and make sure that traffic converts! And much more ...
Nr 2. It's no secret… Facebook is an incredible place to get tons of free, viral traffic. But… most people are going about it all wrong.  How many of these mistakes are you making? Download the free report to find out.
Nr 3.  Special free report .  It's called "Operation Midas Touch" and you can download it here...
The report features a surefire method for generating at least $1000 per week online,without a website or product of your own!
Nr 4.  Instagram is still one of the hottest ways to get a LOT of traffic fast. All by sharing images. Sounds easy enough, yeah? Well, yes and no. If you want to really start driving a lot of  traffic and making sales using Instagram then you should download this report.
Nr 5.  When it comes to creating a product online there are so many ways to approach it. Wouldn't it be great to just get the meat of it all so you can get started faster? Well, the good news is, today you can download a guide called the Product Creation Formula Quickstart Guide. It's as the title suggests - a Quickstart guide. You'll get a list of action steps to take right away. Download your copy today !
Nr 6. Would you like to finally USE all of that dusty PLR you have sitting around on your harddrive? Or maybe find the resources for the best PLR available - at the best prices? What about how to use that PLR to make you money with just a few minutes of work. Well, you're not going to want to miss this!
  Nr 7. Buzzfeed's top post has more than 21 million views. Think about that for a sec… ONE of their articles has had over 21 million people who have read it! And they have thousands of articles... what would you do with that kind of traffic? A friend of mine hacked their method and was able to use it to get 11,592 targeted new subscribers in 2 weeks on their very first attempt!
Nr 8. Push notifications are one of today's hottest trends in website traffic and conversions, and for good reason. Studies have shown that as many as 40% of people will opt-in for push notifications, which is about TEN TIMES the rate of people who opt-in for emails! That's huge! Not only that, but they're also highly effective at pulling clicks, as well. Some studies have shown CTR at an average of around 40%, with highs of as much as 80%! Again, that's huge!
Nr 9. Would you like to know how to get more money from the exact same number of website visitors you're currently getting? Even if you're website is getting as few as 1-2 visitors a day, this report will show you how to increase your profits using these few handy hacks.
Nr 10. People have now realised that it's not the size of the list which matters, it's the quality. ... and the only way to create a quality list is by launching your own products. Let it be $7 ebooks, $17 info products, $27 video training product or software's... all of these work. My good friend Kevin Fahey has is revealing how he's launched over 20 products in the past 4 years, many of them top sellers. Needless to say he's banked a handsome amount in this time.
Nr 11. Do you ever feel that the man you like or even love, just doesn't see you or desire you in way you want him to? Or... maybe you're able to get a man's attention though not the right kind of attention? Or... maybe you're still single because you wait and wait for men to approach you first? What you may not know is that the way we flirt will either attract the "wrong" man for us or the "right" man.
Nr 12. When it comes to getting sales and leads online, there is ONE thing that 95% of marketers use... it's called a LIST. My friend Jimmy just released a free book that explains WHY a list is important and how YOU can build your own list. It's available right here (and it won't cost you a penny)
Nr 13. If you have tried everything, and still aren't able to get your Ex back, then you need to pay attention.
Nr 14. What if I told you that you could make ANY woman WANT to do ANYTHING for you? Would you think I'm crazy? Well... what If I told you that you could also make her LOVE every minute of it and come back for more?
Nr 15. I have a special free plugin for you today. It's called "Covert Hover Mini"
This plugin will triple your blog traffic by compelling your visitors to share your images on social media. This is some really clever stuff and it works like a charm. After you grab your free plugin, don't  forget to read the free bonus report as it will show exactly how and why this strategy works like crazy.
Nr 16. The days of being able to get away with a basic WP theme and a pic or two are gone, your site needs to look good. Even Google are looking for you to have engaging graphics on your site. But getting good quality graphics made for your site is a pain, AND it will cost you both time and money (if you outsource it). But I have a special free download for you today. A virtual treasure chest of over 21K profit pulling graphics you can start sing today to generate more traffic & sales!
Nr 17. 20 professional full HD background videos. These background videos are perfect for giving your videos that extra kick they need to stand out from the crowd Oh yeah they are in full 1080p HD too, I hope you'll enjoy them.
Nr 18. If you've ever failed to create a WordPress site of your own or typically waste hours & even weeks trying to figure it all out on your own....
Nr 19. No doubt, you've seen all of the video launches lately! There is a reason for it... Video marketing is a GREAT way to make money, and with the recent creation tools making it super accessable for anyone to get started... It's no surprise that more people are making videos. However... there is a missing element to most video marketing products...
Nr 20. For the first time ever... You can get the straight scoop on how someone is selling over $1,000,000/year of t-shirts on Facebook!
Use them  .... and have fun !